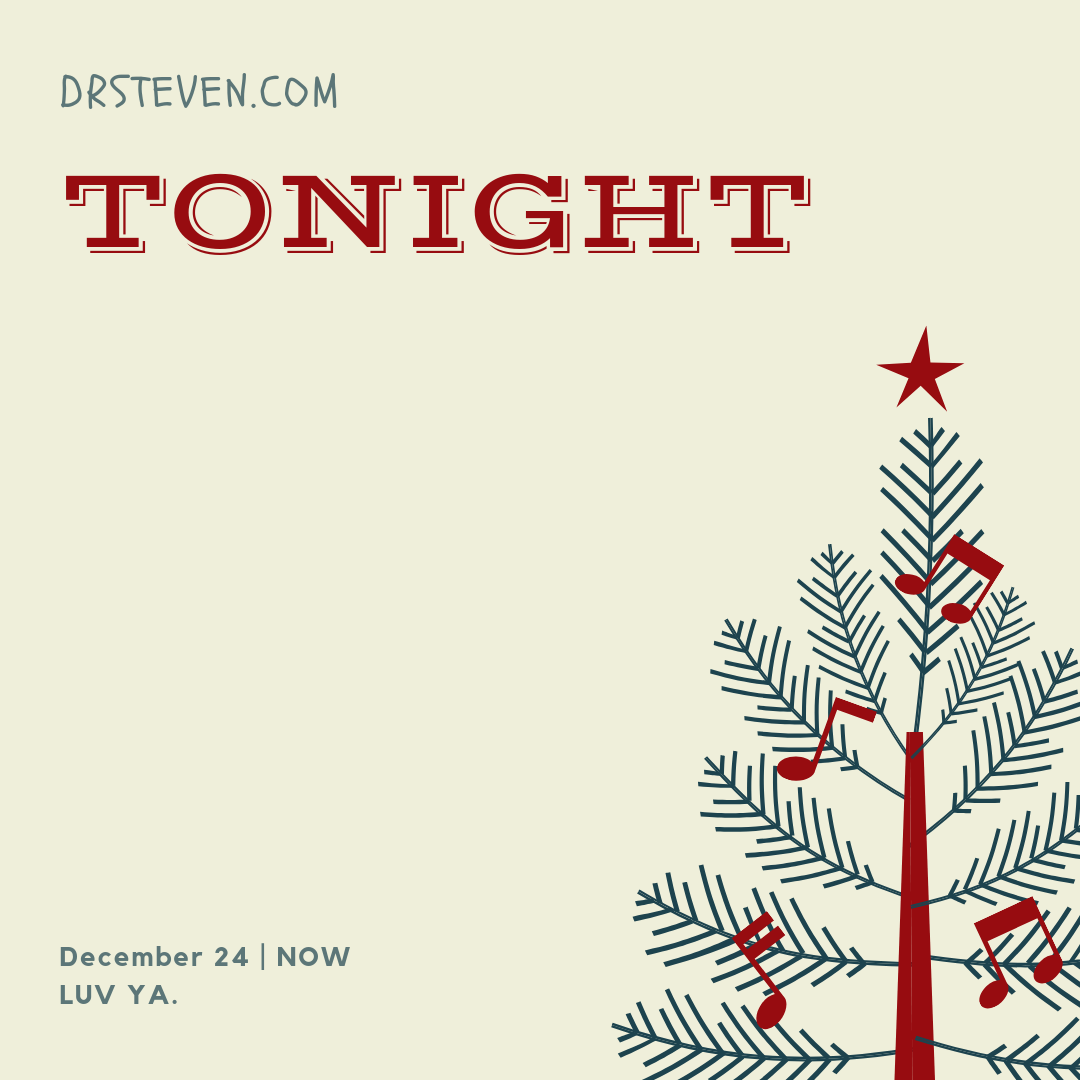 Why did I write to you tonight?
It's Christmas Eve.
It's also the eve of something so exhilarating.
It's the eve of the rest of your life.
I wrote to you tonight because when you realize how precious every moment is, you want to share that with those that matter to you.
And you matter to me.
I want the rest of my life to make a difference.
A loving difference.
That difference starts now.
On the Eve of Christmas.
On the Eve of What I Have Left On This Planet.
I want that love to start as soon as possible.
Like, now.
So...
Love ya.
Sending all the love to you and yours,
Steven