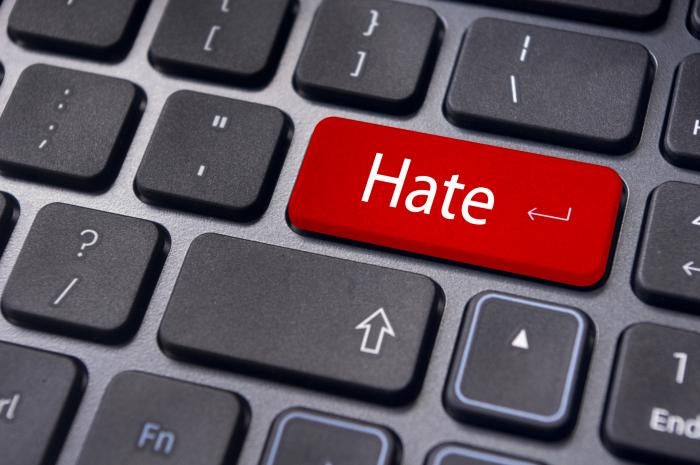 Hate sucks.
It will never win.
Ever.
People will hate me.
People will hate you.
Some people just hate.
They lead with hate.
First.
Hate is just an expression of fear.
Fear of being vulnerable.
Fear of being found out.
Fear of being uncomfortable.
Fear of being picked on.
Made to feel inferior.
Well, it just doesn't work.
It's unworkable.
It will never work.
Why won't it work?
Because hatred and fear will always fall to love.
They have no foundation.
Nothing to build on.
Except for emptiness.
And more fear.
Fear is like quicksand.
The more you hate the more you sink.
To lower and lower levels of fear.
So stop hating.
Start leading with heart.
With acceptance.
So the hateful eight.
Buh-bye.
Now the delightful eight.
Inclusion.
Listening.
Compassion.
Kindness.
Acceptance.
Partnership.
Empathy.
Love.