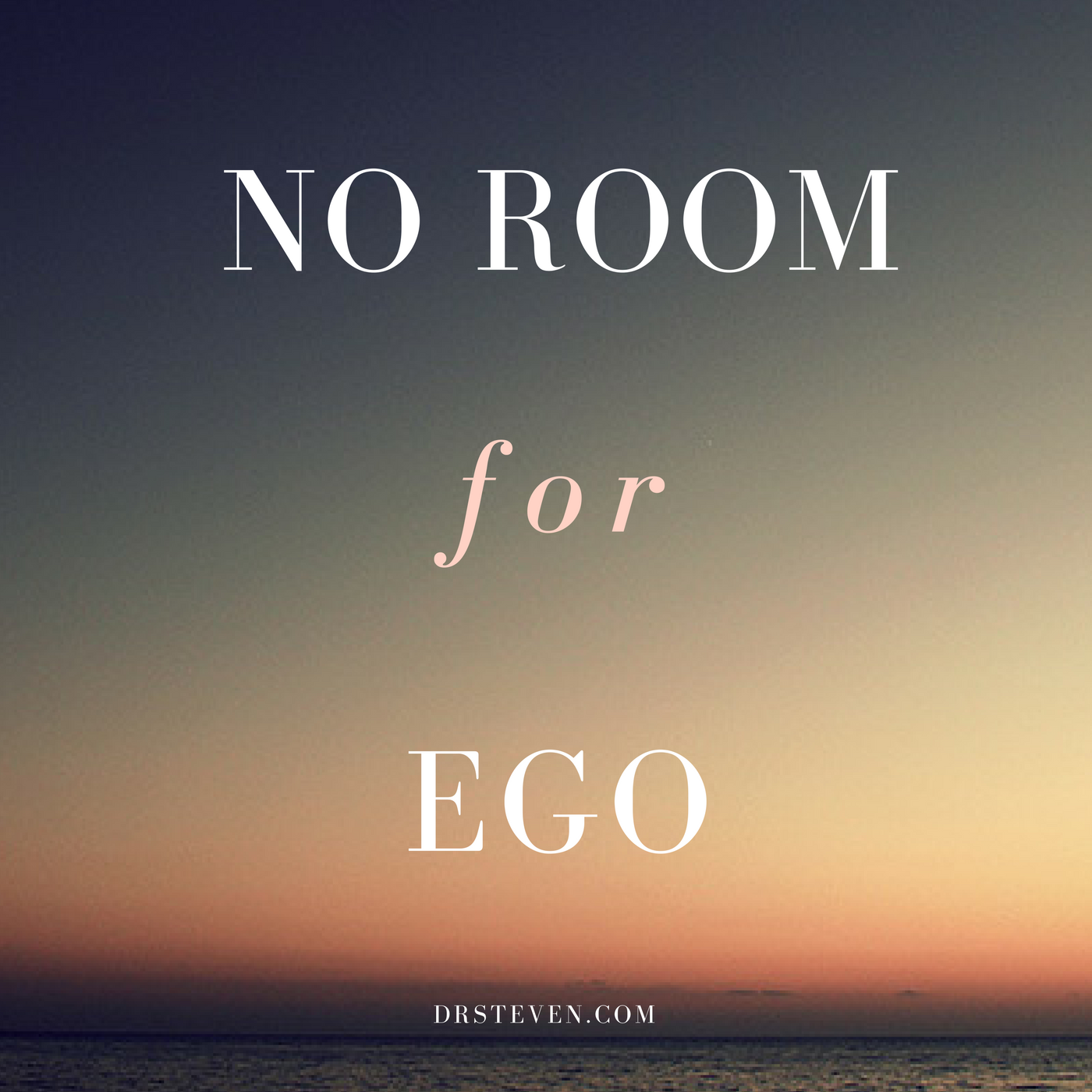 No room.
None.
No vacancy.
Buh-bye.
See ya.
Get out!
In any venture that matters to you.
There is no room for ego.
Not an inch.
Only that next tiny step.
That 0.005% movement toward the ultimate end game.
The result.
Don't Airbnb any room to ego.
Take it off the site.
Don't answer its requests to stay.
Not even for one second.
Only only to that next teeny achy-breaky step.
Only to results.
The long game.