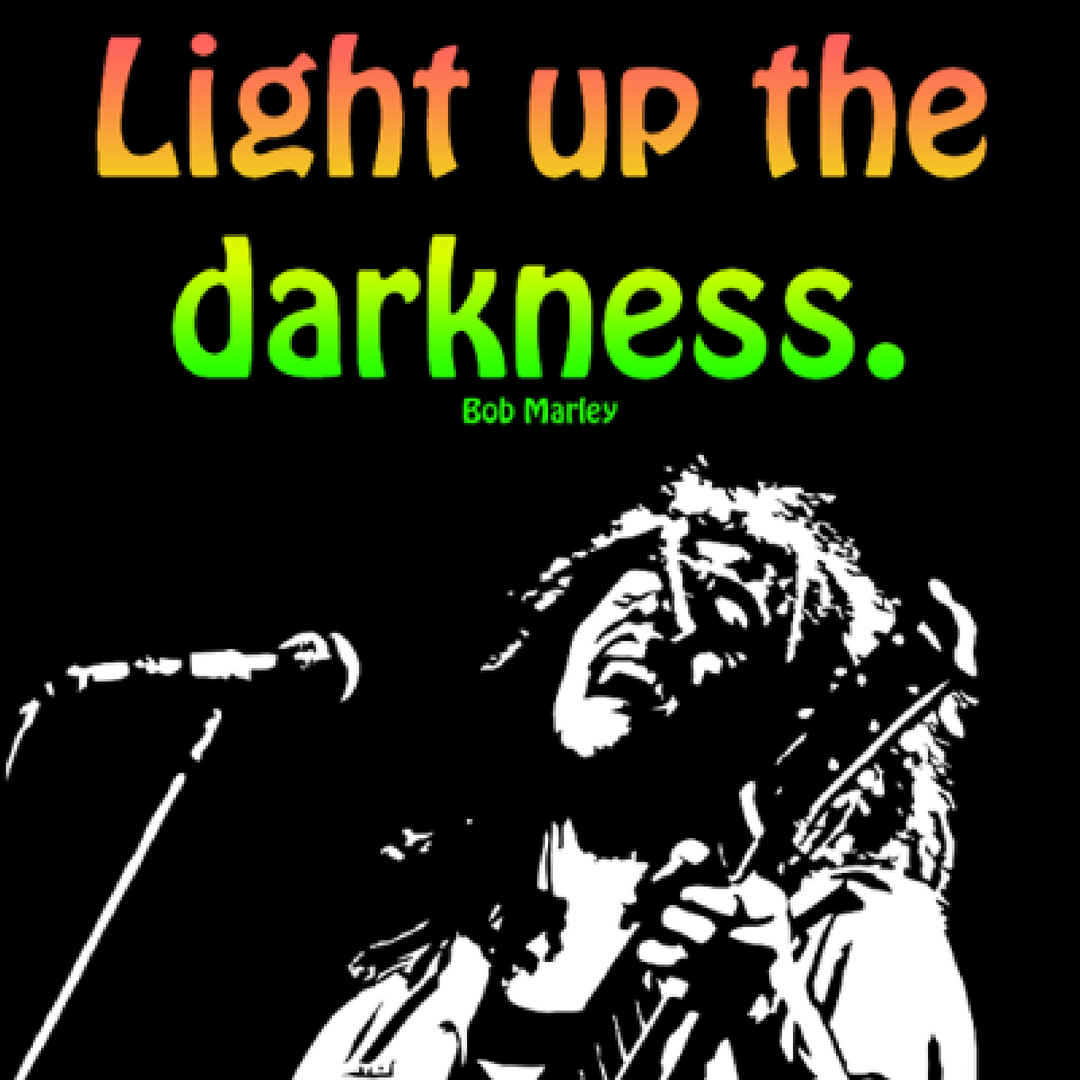 Bob Marley was scheduled to perform.
The Smile Jamaica festival on December 5, 1976.
Two days before the festival, he was shot.
In his home.
Bob Marley survived.
Two days later, he greeted his fans and still performed.
The greatest moment in music festival history.
He joined hands of two opposing parties.
His message of love beautifully lit up the darkness.
He was later asked why he did what he did.
"The people who are trying to make this world worse aren't taking a day off. How can I?"
I say, "love conquers fear."
But those are just words.
I need to show up.
I need to shut up and show up.
What I need to do most is to love.
To love when everyone else is filled with hate.
When times are dark.
To love when there is no love.
To light up the world of resignation out there.
To light up the darkness.
Thank you, Bob.