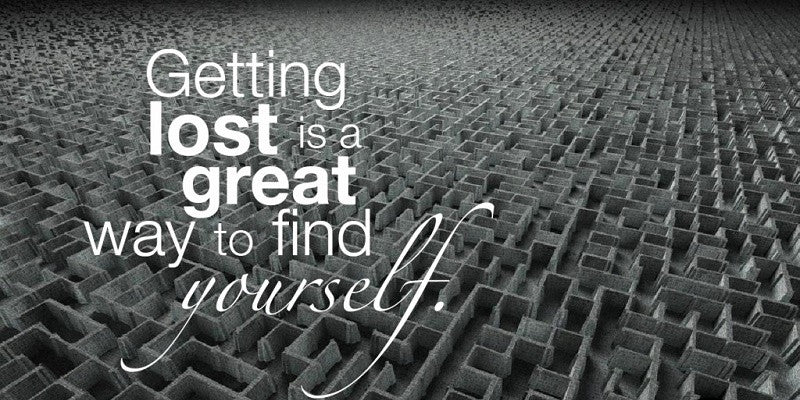 Get lost.
Then find yourself.
But get lost first.
Do you even know that you're lost?
You are.
I am.
We all are.
Get there.
Get lost.
I walk around looking down at my screen.
I've walked into the street while looking down at my screen.
Wowza.
It's the like the lost and found from my elementary school.
I left something there.
I left something behind.
The things I was passionate about.
I left them there.
In the third grade lost and found.
I accept that I'm lost.
It's OK.
We all are.
What to do?
I resolved to take one action on a passion project.
Just one.
Do that action imperfectly.
Repeat another action tomorrow to nudge it forward a tad.
Make that action my "one thing" for the day.
Do it imperfectly.
Accept imperfection.
Good enough.
I'm finding my way.
Finding myself.