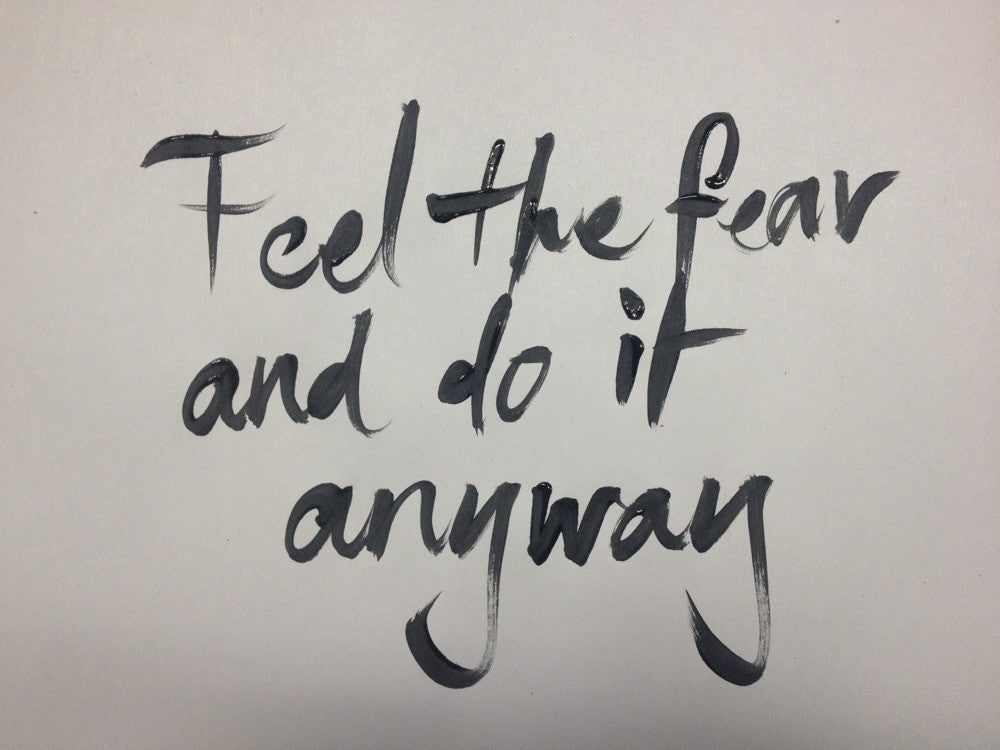 Fear (false evidence appearing real) is always going to be there when embarking on anything new, especially if you don't feel accomplished in a particular area.
For me, it's writing every day.
My fear is that no one will read my entries or find them valuable.
But I still showed up and wrote this today.
I acknowledged the fear, gave it a little hug, told it "thanks for sharing", and then starting writing.
The author Mark Manson relates that action can inspire motivation.
He says to start with action, don't wait for inspiration and motivation.
So act.
Don't let fear stop you.
It's not the only way to interpret what's happening when you try something new.
It's just a normal human reaction to taking a chance.
Microstep: Feel the fear. Really feel it. Give it a hug. Thank it for sharing. Then release it to flow down the stream like an autumn leaf that fell from the oak. Finally, do it anyway.