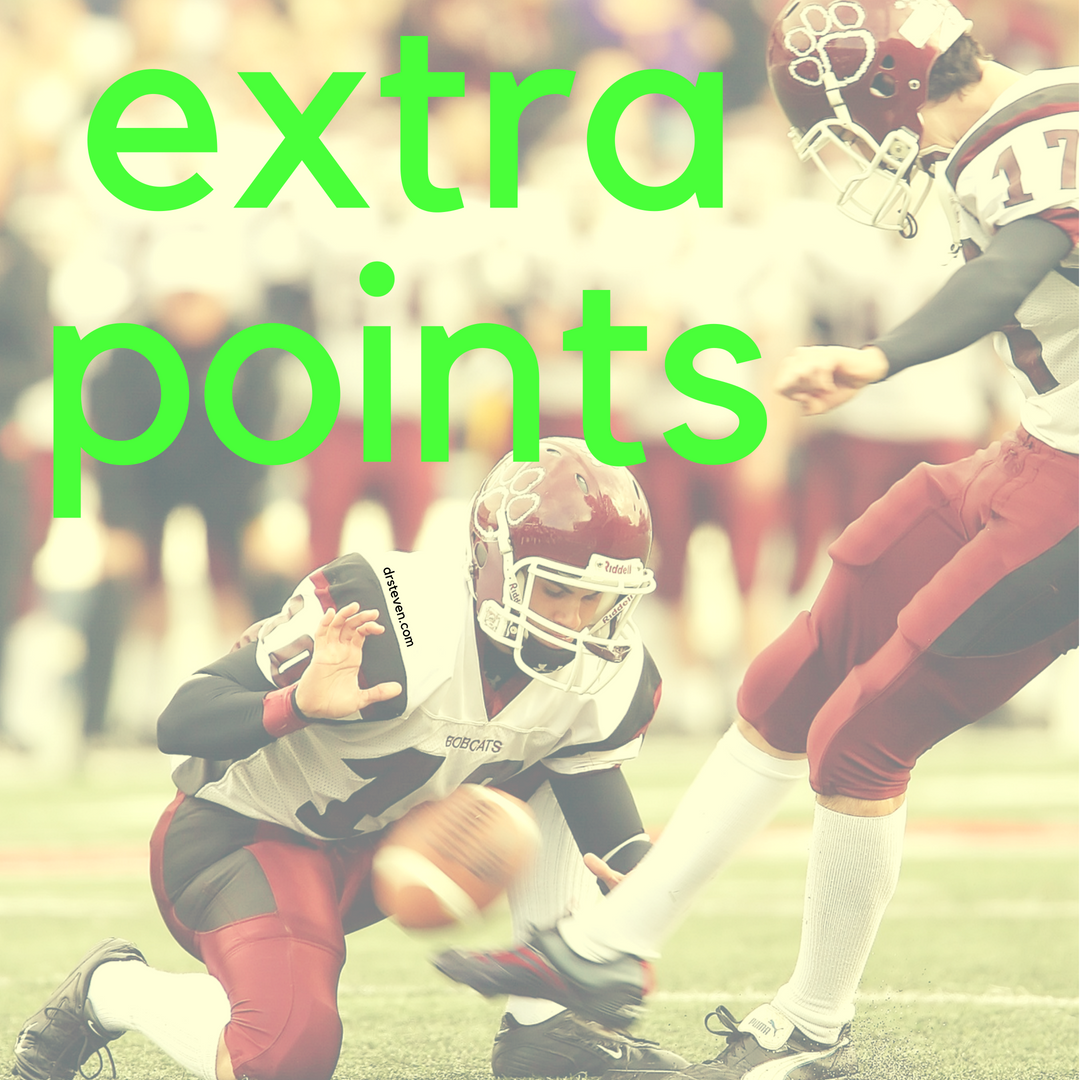 The extra point.
The three-pointer.
The two-point conversion.
All the extra points.
What's the point?
I can be happy with the points I've already earned.
The ones I have.
Right now.
Humanity wants the extra points.
I want the extra stuff too.
The excess.
Toppings.
Super-sizes.
What if I just take the points?
Forget about what's behind curtain two.
Cash out.
Go home happy.
Stop striving.
For a bigger and bigger win.
I've got the points.
I don't need the extra.
I'm outta here.