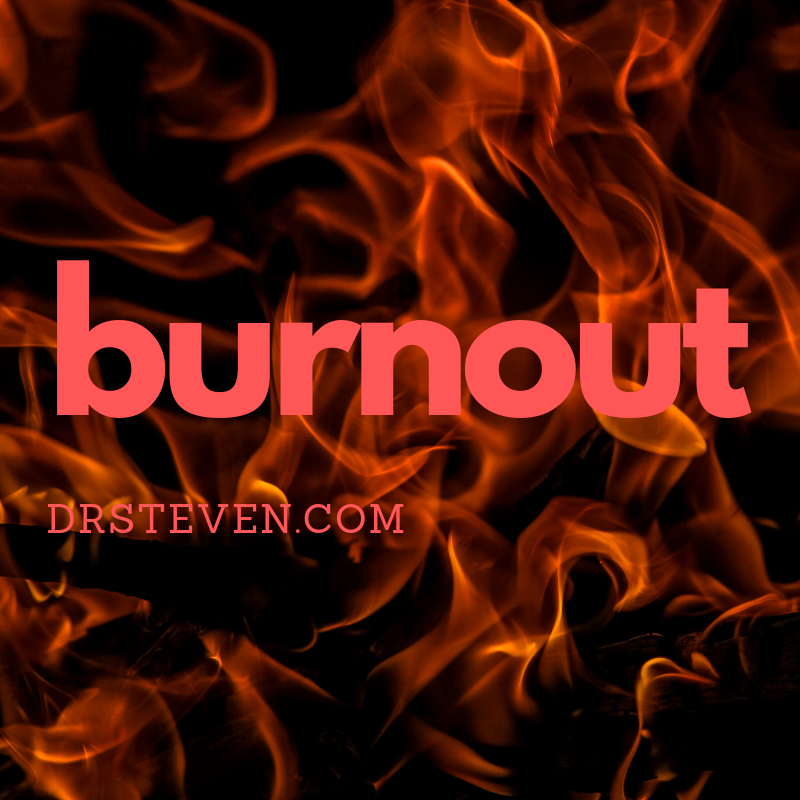 Fifty percent of U.S. physicians experience symptoms of professional burnout!
Fifty!
We're tired.
Full of resignation.
Lost our way.
Physicians are held to superhuman expectations.
We're exhausted.
Cynical.
Dying.
Burned out beyond belief.
Doctors need help.
Healer heal thyself is bullshit.
We need something real.
With real results.
Doctors are killing themselves at an alarming rate.
I'm creating a program to help.
It's called EnlightenMed.
Our core values are below.
Care.
We've got to care for ourselves before we can care for others.
Calmness.
We've got to learn to remain calm with whilst putting out fire after fire.
Creativity.
The only way we can heal is to think outside of the box.
Capability.
We've come so far, but we're capable of so much more healing.
Choice.
We have to decide to get better.
Comfort.
We take comfort in knowing we're not alone.
Candor.
We must discuss burnout openly and honestly.
Carefulness.
We make fewer errors when we're less stressed.
Challenge.
We're up to the challenge -- we have no choice.
Change.
We can change the conversation around this epidemic.
Cheerfulness.
A healthy physician is a cheerful physician.
Clarity.
This problem has never been more clear.
Collaboration.
The only way to win is to work together and support one another.
Commitment.
Every doctor needs to commit to this.
Communication.
We must talk to our friends, family, and coworkers about our feelings.
Community.
Every provider is part of the global health community.
Compassion.
Self-compassion leads to patient compassion.
Competence.
We can be the best we can be.
Concentration.
Less stress leads to more clearheadedness.
Confidence.
This is workable and doable.
Consciousness.
Raise awareness for everyone.
Consistency.
Every single day is another opportunity to heal.
Contentment.
A fully present physician is a content physician.
Continuity.
This is the most important continuing medical education of our lives.
Contribution.
Help your fellow physicians heal.
Conviction.
We won't stop until every doctor feels alive again.
Cooperation.
We've got to be team players on the field of medicine.
Courage.
To ask for help is real bravery.
Courteousness.
Being courteous is a function of being fully alive.
Curiosity.
What will this really take?
Cool.
Be like Dr. Arthur Herbert Fonzarelli.
Centered.
Being centered comes from loving what we do again.
Companionship.
We've got to have a buddy system.
Consideration.
This will take a lot of powerful thinking.
Connection.
Connection is the best medicine.
Charisma.
We need to spread this message of hope.
When every doctor starts to embody these core values, we can begin to manage physician burnout from a place of power.
A powerful partnership of healing.