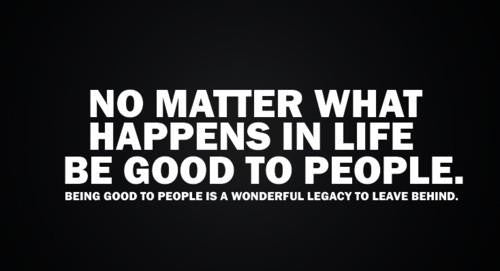 No matter what.
How is one good to people?
You're honest with them.
You create possibility with them.
You take responsibility for the relationship (100% - 0%).
You explore what's possible to improve the relationship.
You love them like a sibling, an aunt or uncle.
You help them.
You have integrity with them.
A wonderful legacy to leave behind.